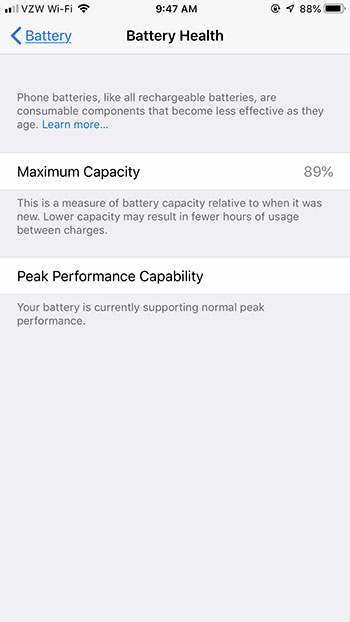 The battery icon at the top-right corner of your iPhone screen contains a surprising amount of information.
It can show you how much battery charge is left on the device, it can let you know if the battery is being charged, but it can also tell you when the amount of remaining charge left is something to be concerned about.
Your iPhone battery icon becomes red when you have less than 10% battery charge left. It will often prompt you to enter Low Power Mode at this point, which makes your battery icon yellow but, if you elect not to switch to Low Power Mode, the icon will be red.
Fortunately it's not indicative of any problem with the battery, merely that the iPhone isn't going to be able to stay on much longer without being charged.
If you're worried that something might be wrong with your battery, you can check how it's running by going to Settings > Battery > Battery Health, where you will see the screen shown below.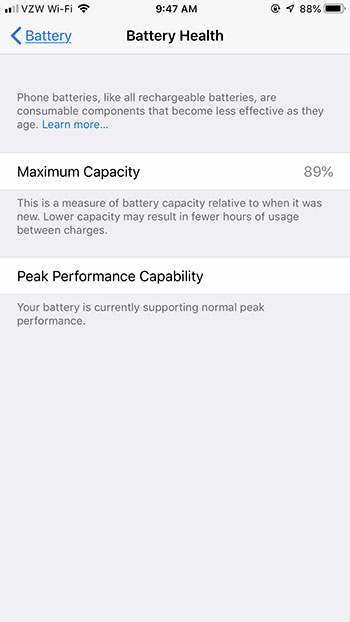 This screen will let you know the capacity at which the battery is currently performing, as well as how much of its maximum capacity it is able to use on a full charge. It's perfectly normal for that capacity to diminish over time.