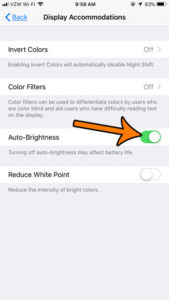 This guide is going to show you where to find and enable the Auto Brightness setting on your iPhone 7. We cover the steps briefly at the top of the article, then dive more into depth further down with pictures.
Open Settings.
Open General.
Choose Accessibility.
Select Display Accommodations.
Turn on Auto Brightness.
Your iPhone's screen is one of the biggest battery drains on your device, and is often responsible for the appearance of the yellow battery icon on the iPhone.
There are several settings that you can adjust which can help curb the battery usage on your iPhone, but one of the easiest and least impactful options is the Auto Brightness setting.
By enabling Auto Brightness on the device you are allowing it to adjust the brightness of the screen based on the lighting in your current environment. This means that the screen won't be unnecessarily bright when you're indoors or in the dark, meaning that less battery power is used to illuminate it.
How to Turn On Auto Brightness on an iPhone 7
The steps in this article were performed on an iPhone 7 Plus in iOS 12.3.1. Note that in earlier versions of iOS this setting may be found on the Display & Brightness menu instead.
Step 1: Tap the Settings icon.
Step 2: Scroll down and choose General.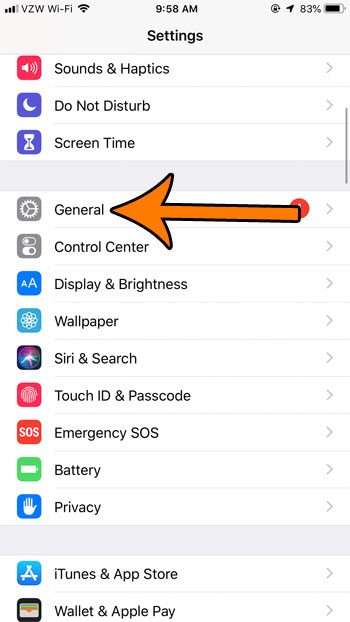 Step 3: Select the Accessibility option.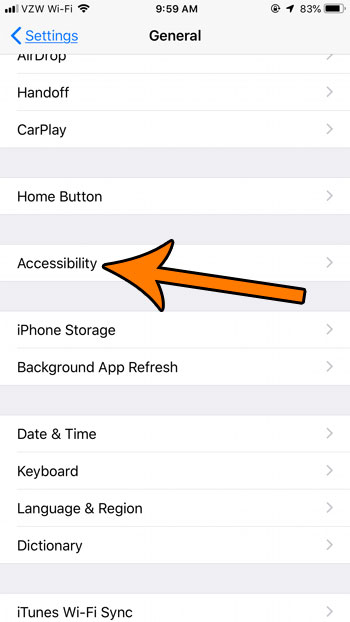 Step 4: Touch the Display Accommodations button.
Step 5: Tap the button to the right of Auto Brightness to turn it on.
The Auto Brightness setting is enabled when there is green shading around the button, as there is in the image above.