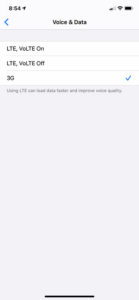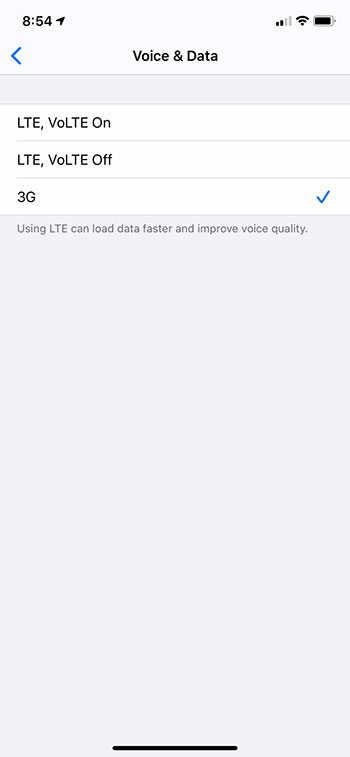 The steps in this guide are going to show you how to turn off LTE on your iPhone 11.
Open the Settings menu.
Choose the Cellular option.
Select the Cellular Data Options button.
Choose the Voice & Data option.
Tap the 3G option.
There are many settings on your iPhone 11 that you can change which might affect your experience with the device. One such option, called Low Power Mode, which this guide can tell you more about, will change a lot of those options at once.
One setting that you can adjust, which many people may not even realize is an option, is the type of cellular network that you connect to. Some cellular networks are faster and more efficient than others and, if the iPhone has the option to connect to one of those faster networks, it will do so.
Certain iPhone models are only able to connect to certain types of networks, with newer models typically having more connection options. With an iPhone 11 you can connect to 3G, LTE and VOLTE networks. The LTE and VOLTE can let you upload and download data very quickly, while also improving voice quality. But if you are having problems with your device, then a troubleshooting step may involve disabling LTE to see if that helps solve the problem.
Our guide below will show you where to find the LTE data setting on your iPhone 11 so that you can disable it.
How to Stop Using LTE on Your iPhone 11
The steps in this article were performed on an iPhone 11 in iOS 13.3. Note that electing to use only 3G and not one of the other options can greatly reduce the speeds that you download and upload data, as well as the quality of the calls you make. If you are on a Wi-Fi connection your experience won't be affected.
Step 1: Open the Settings app.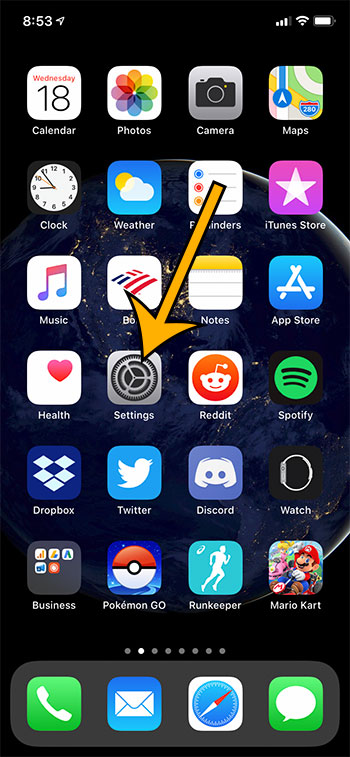 Step 2: Select the Cellular option.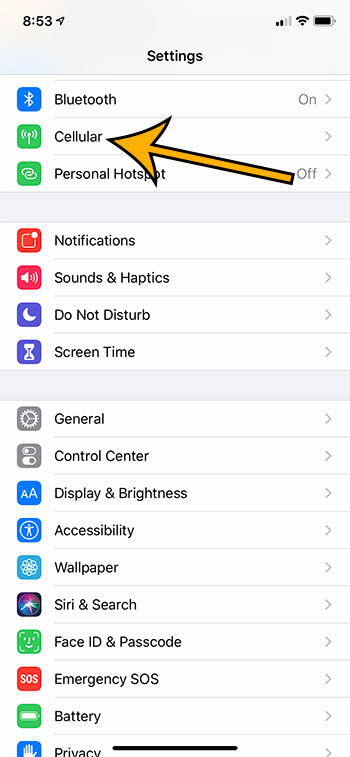 Step 3: Touch the Cellular Data Options button.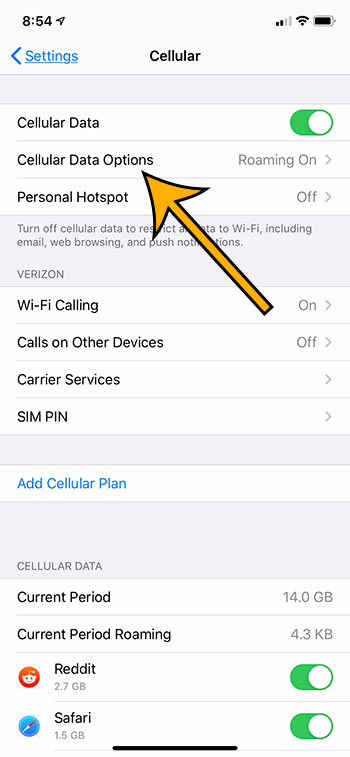 Step 4: Choose the Voice & Data option.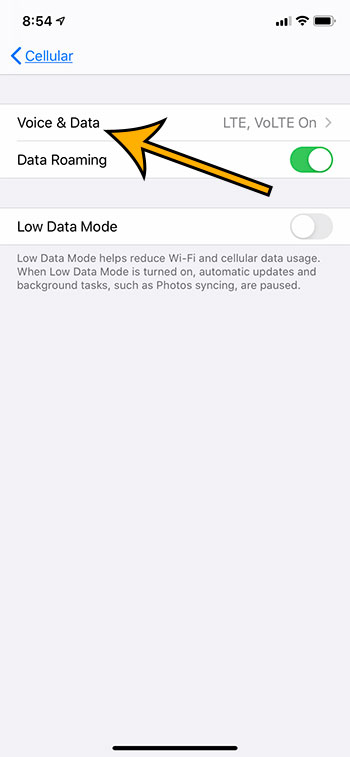 Step 5: Tap the 3G option.