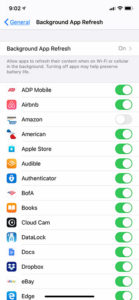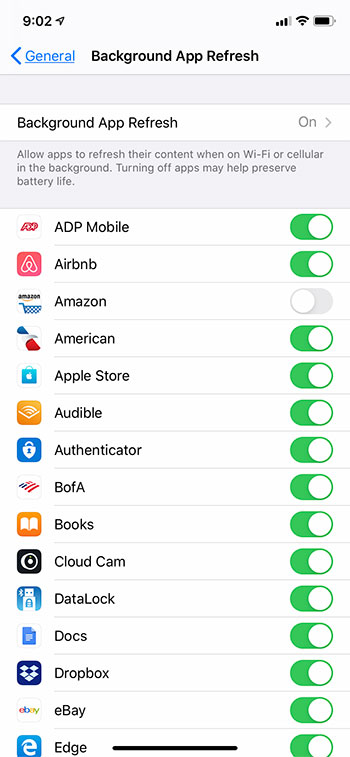 Low Power Mode, which you can enable quickly by following this guide at supportyourtech.com, reduces the amount of actions taken in the background which can slowly drain your battery over time. By enabling Low Power Mode you are letting the iPhone quickly toggle a few settings on or off that can preserve your remaining battery life.
In our article about the iPhone's yellow battery icon we reference a few ways that you can improve your iPhone's battery life without enabling Low Power Mode.
One of those options involves a feature called Background App Refresh. This is a setting on the iPhone that causes your open apps to periodically refresh themselves with new data. So, for example, if you were using a social media app, then that app might refresh itself by checking for new posts.
How to Turn Off Background App Refresh in iOS 13 on an iPhone 11
The steps in this guide were performed on an iPhone 11 in iOS 13.1.3. However, these steps will also work on other iPhone models, in most other recent versions of iOS.
Step 1: Open the Settings app.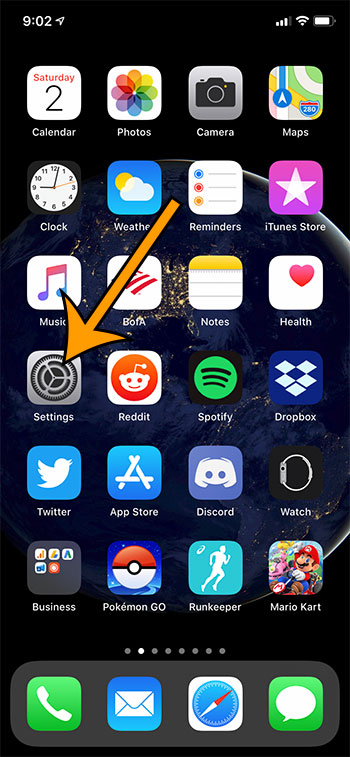 Step 2: Select the General option.
Step 3: Choose the Background App Refresh button.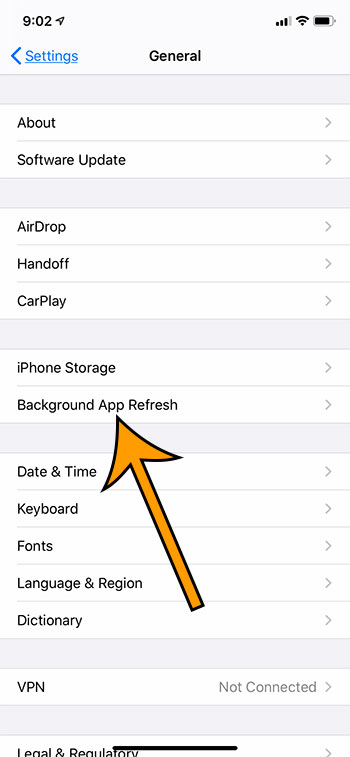 Step 4: Choose the Background App Refresh option at the top of the screen to adjust it for the entire phone. Or you can selectively turn it off for individual apps in the bottom section of the menu.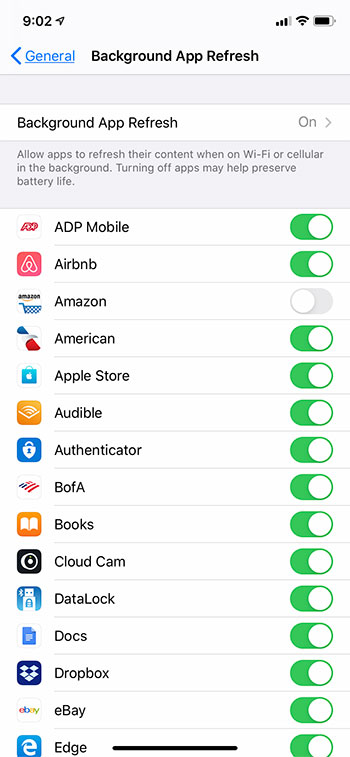 Step 5: Select the Off option to turn off Background App Refresh entirely, or choose the Wi-Fi option if you only want it to happen when you're connected to Wi-Fi.
Note that your iPhone gives you the option to turn off Background App Refresh on cellular because, in addition to using a lot of battery, it can also use a lot of data.